Dear Forum Participants, Colleagues and Partners!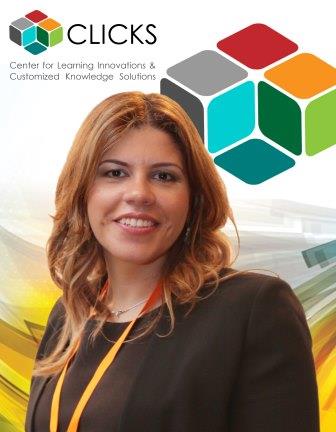 On behalf of the Center for Learning Innovations and Customized Knowledge Solutions (CLICKS) and our Forum Technical Committee, I am delighted to welcome you all to the 5th edition of the MENA Higher Education Leadership Forum (MENA-HELF).
The MENA HELF has over the years established itself as a distinguished gathering of leaders of higher education from across the globe; attracting university presidents, vice presidents, provosts, policy and decision-makers and representatives from governments, IGO, NGOs, etc. joining from over 50 countries. 
As we continue to navigate through the disruptions caused by the pandemic and plan for the new normal; it is time for us to come together and discuss how the higher education sector being one of the key pillars of society will be adjusting and re-inventing itself post the pandemic. This year's 
Forum will provide an opportunity for senior leaders joining us from across continents to gather, reflect and redefine the key questions impacting higher education globally in a post COVID Era in order for universities to re-evaluate their practices, capitalize on the lessons they have learnt and build resilience. We aim at engaging in discussions around how the future university will look like, what the new role of universities as global agents of innovation will be and how can we ensure that our educational eco-systems are responsive to the changes and needs of our societies. 
We are also inviting higher education institutions from across the globe to share their practices and experiences with our high-profile audience. For more information about submitting institutional case studies and relevant deadlines, please visit the call for case studies page.
Our technical program is working on meticulously designing a rich and diversified program that will be held over two days and a half and that will include a blend of keynote addresses by eminent speakers, panel discussions, round tables, case studies presentations and pre-forum workshops. In additional to plenty of formal and informal networking opportunities and an exhibition. 
Finally, as a conference chair I would like to thank all those who will embark with us and contribute in making the 5th MENA Higher Education Leadership Forum another success. 
Looking forward to welcoming you all in Dubai in March 2022!
Dr. Narimane Hadj-Hamou
5th MENA-HELF Chair